Using WYSIWYG htmlArea HTML editor with Movable Type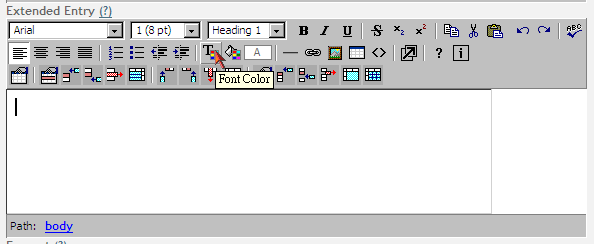 Things become easier with htmlArea. Now you don't have to remember all HTML tags to post with Movable Type.
interactivetools' htmlArea can make any textarea become WYSIWYG HTML editor. It also support Mozilla browser from version 3.0. Here is my simple instruction for installing htmlArea into Movable Type:
Get htmlarea30b-mt.tgz. This copy of htmlArea have been modified to match Movable Type by me. I also finished Traditional Chinese and Simplified Chinese localization. Please unpack this archive and put those files into where you'd installed your Movable Type. For UN*X user, you can unpack this archive with tar xzf htmlarea30b-mt.tgz; all newer archive programs like WinRAR or WinZip on Windows should be able to handle this archive, too.
File updated: Now we default use TextMode rather then WYSIWYG; Font Name/Size pulldown menus are canceled.
If you want to use spell-check function, you'd install Aspell. It's quite easy with FreeBSD, those user just do this:

cd /usr/ports/textproc/aspell/
sudo make clean install

Windows user can get a Windows Installer from http://aspell.net/win32/.
After installing Aspell, you'd install Text::Aspell Perl module. One easy way is installing via CPANPLUS:

CPAN Terminal> i Text::Aspell

Finally, don't forget to modify spell-check-logic.cgi file attribution:

chmod 755 mt/plugins/SpellChecker/spell-check-logic.cgi
Now you should be happy with htmlArea. The language using by htmlArea will be the same with you setting on Movable Type publication interface.
Posted by Jedi at September 14, 2003 04:47 AM | 中文版 (Chinese Version) | TrackBack (0)